Misr Italia properties
When we talk about one of the best companies in Egypt in the last five years already, we are talking about Misr Italia properties company, Where customers search for it because of its excellence, quality, and credibility.
The Misr Italia company was distinguished by the diversity in the implementation of its real estate projects in terms of the magnificent architectural design, the choice of the prominent location, and the variety of spaces.
It was also marked by implementing all its projects on the specified delivery time with the best features and prices to compete with the largest real estate companies in Egypt with its new offering in the real estate market.
A brief overview of Misr Italia Company
Misr Italia was established in 1998 AD and achieved many successes in the real estate market during those years to record a long history of wins under the hands of the most skilled engineers and sufficient experience in the implementation of projects to appear in a decent appearance.
Misr Italia competes with the rest of the real estate projects. It used the best experts and real estate developers Misr Italia Real Estate Development, to become a real contributor to the real estate world.
The company has always been keen in implementing its projects to choose the excellent location that attracts the customer without thinking, such as the new administrative capital, which has become the focus of everyone's attention and has also implemented projects in the Sixth of October City, the Fifth Settlement, Ain Sukhna, and other wonderful places.
It also provided all the services, facilities, and recreational activities that would meet all their needs.
The company has chosen a modern method that depends on diversity in the implementation of its projects. It does not rely only on residential projects. Still, it has presented commercial and administrative projects and tourist resorts and diversified in spaces to suit all groups and owners of high taste.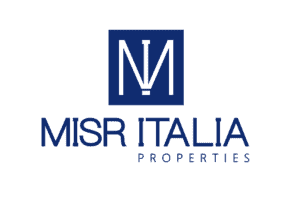 Misr Italia projects
IL Bosco new capital
Kai Sokhna Project from Misr Italia
La Nuova Vista Project From Misr Italia Company
Italian Square 6th October.
Vinci New Capital.
New Suez Compound.
Business Park New Cairo.
All of these projects, and more, are carried out by Misr Italia using the best modern architectural designs to showcase urban development in its finest forms and designs, attracting the most significant number of investors while meeting all of the needs of customers in terms of services, facilities, and recreational activities.
IL Bosco new capital
An integrated residential compound by Misr Italia is located near the Presidential Palace and Academic Center.
IL Bosco New Capital Location: in the New Administrative Capital.
Project Space: 200 acres.
Units Type: apartments – standalone villas – twin houses.
Units Space: it starts from 121 m² up to 530 m².
Meter Prices: it starts from 9000 EGP up to 12000 EGP.
The Developer Name: Misr Italia.
Payment Methods: there are two payment systems:
10% downpayment and installments up to 7 years.
Payment of the unit value over nine years with annual interest.
Kai Ain Sokhna Resort
An integrated residential village by Misr Italia is directly located on Sokhna road in front of the Red Sea.
Kai Sokhna Location: on Sokhna Road, 20 km before Zaafarana.
Kai El Sokhna Hotel Space: 147,000 m².
Units Types: chalets – villas.
Units Space: chalets: start from 64 m² up to 165 m², and villas: start from 365 m² (first row).
The Developer Name: Misr Italia.
Payment Methods: 10% downpayment installments over 7 years.
La Nuova Vista Project Misr Italia
La Vista project is located near New Cairo, within walking distance of the Ring Road, the American University in Cairo (AUC), and the Cairo International Airport, making it easy to reach through many means of transportation.
Lanova Vista project was built on an area of ​​41 acres, to include more than a high-end architectural style for the residential units inside, to include standalone villas, townhouses, and penthouses of different areas:
The areas of the standalone villas range from 589 m² up to 659 m²
The areas of townhouses range from 353 m² up to 452 m²
Prices and Payment Systems
The prices of villas for sale in La Nuova Vista Compound range from EGP 20,317,500 to EGP 28,444,500
The prices of the townhouses for sale in La Nuova Vista Compound reach EGP 10,816,000
The customer can pay 20% of the total amount of the unit as a down payment, then pay 10% after 3 months, and 10% after another 9 months, then the rest of the amount can be paid in installments over five years,
You can also pay 10% of the total amount as a down payment and the rest can be paid in installments over seven years.
Business Park New Cairo
For the first time in Egypt, Cairo Business Park introduces the concept of standalone offices & corporate buildings within a 360 Gated Compound in a Fully Integrated Business Community. The Business Hub supports the presence of medium & large enterprises that need their own unique identity to flourish in a professional business environment that will boost their growth.
Vinci New Capital
The "Vinci" project, the administrative capital, is a new civilized destination designed to summarize the ease and beauty of modern life. The project is divided into areas representing the eras of arts that emerged from the nineteenth century to the twenty-first century.
Vinci offers distinctive hotel apartments, with the first project deliveries starting from 2023.
The company is currently working on the construction work of 250 villas, and the total number of project units is 800 villas and 1500 apartments; the construction of the buildings will start in the middle of this year.
Vinci Street consists of two floors, a ground floor and an upper floor.
It is a unique commercial area and will contain administrative offices, shops, and clinics.
The project contains all the basic facilities. It is located in the best location in the New Administrative Capital in the 7R area, close to vital areas overlooking the main roads and axes.
Vinci Space: 110 acres.Units' Type: Villas – apartments – Twin House – Townhouse.

Units' Space: starts from 120 square meters and up to 753 square meters.

Price per meter: Price per meter for semi-finished units starts from 10,500 EGP, while in fully-finished units, it starts from 14,500 EGP.

Misr Italia Real Estate offers repayment periods of up to 7 years with a down payment of only 5%, and the project is to be delivered in 2024
Notes …. Only The Hyde Park New Cairo And Tawny 6th October Projects, Both Of Which Are Owned By Hyde Park Egypt, Can Be Compared To This One In Relation Of Its Size And Importance Among New Cairo Projects.